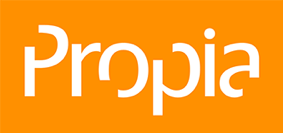 Propia is a consultancy company that offers competency and proven methods that embrace operational excellence.
Operational excellence is our way of analysing an organisation, with the aim of making all operational activities world-class. The object is to achieve sustainable growth and yields.
To succeed in our mission we have recruited the best talents as part of our team. Our consultants all have extensive experience in the field, have post-graduate university degrees and value the interpersonal communication skills that enhance the "Propia way" – that is a positive attitude towards achieving continuous improvements.
More about this partner

Improvus är ett konsultföretag som erbjuder konsulter med senior kompetens och gedigen branscherfarenhet inom kemiområdet, allt från kemisk teknik och industriella processer till miljöteknik, medicinsk teknik och läkemedelsutveckling.
More about this partner

We offer customised services for European businesses in need of tailor-made and effective operational support in Greater Bay Area and rest of Asia or Asia-based businesses with an eye on Europe.Our approach is a mix of sales, marketing, communications and project management underpinned with data knowledge and Euro Asia experiences. We value trust, integrity and long-term relations with our clients.With our professional services at your disposal, you can be sure to have a reliable partner to serve your needs while you concentrate on your core business areas.
More about this partner